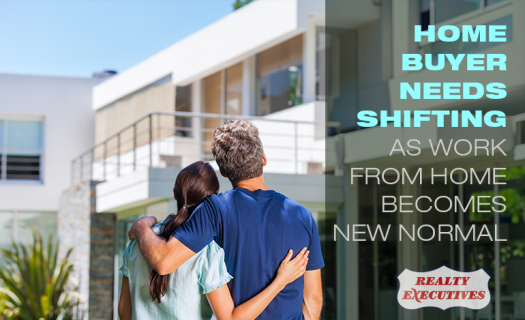 The coronavirus pandemic has reshaped the way we view things, and our housing preferences are reflecting that change.
Some urban dwellers who enjoyed the easy commute to work and close proximity to others are now working from home and rethinking their living spaces.
According to Realtor.com's second-quarter data for 2020, 51% of views from urban residents in 100 of the largest metro areas went to suburban properties around those metro areas.
This is a record high since Realtor.com started tracking the search data in 2017.
Does this signal a mass exodus from urban areas to suburbia, as some media outlets are reporting?
Not exactly. But it does provide insight into homebuyer intent and highlights a trend that has been present in recent months since COVID-19 hit the U.S. as we watch home buyer needs shifting right before our eyes.
Not all metro areas are experiencing this.
For example, Phoenix is snagging homebuyers from other large metro areas like New York City, Miami, and Seattle.
If you are looking to purchase a home in Phoenix or surrounding areas, it is best to work with an experienced Phoenix realtor to find exactly what you want.
Urban to Suburban Trend for Remote Workers
With the rise of remote and flexible working arrangements, especially among those employed in the tech sector, workers who have been home for months now are looking at their current setup and rethinking the home features that are most important to them.
This, of course, includes not only a private work area but also living spaces for other family members residing in the home.
Data indicates that employees are venturing out to locations around their current metro area.
Although the trend toward a suburban lifestyle has been gathering steam for a while, this year's events have accelerated it.
Here are some reasons urban residents are looking to make a switch:
Larger Living Spaces
In major metro areas, residents generally live in homes with less square footage than you would typically find in a suburban property.
With more people working from home, doing online schooling, and shying away from public outings, the importance of a dedicated office and more usable living space becomes a higher priority.
In fact, according to Zillow, nearly one-third of those surveyed said they would consider moving to a home with a dedicated office space if they had the flexibility to work remotely.
Quiet and Peace of Mind
While the sights and sounds of the city can be comforting for many, the threat of a contagious virus in such a densely populated area can take some of the luster off being in the heart of it all.
Public transportation that was once considered a convenience has become something many people are nervous about.
Traffic sounds, loud neighbors, and other typical city noises that were once barely noticeable are now increasingly distracting when residents are working from home all day.
The suburbs and more rural areas offer a more quiet, secluded alternative.
More Natural Surroundings
Some urban dwellers are looking to trade in the bright city lights for a more natural setting.
A number of luxury real estate agents report that clients are looking to get closer to the water or want to be nestled in quiet mountain retreats without venturing too far out.
Homebuyers are trading in their typical workouts for walking/jogging/hiking trails in scenic areas outside of town.
Built-In Amenities
There is no doubt that part of the allure of living in a metro area is having easy access to first-class gyms, spas, entertainment, and more.
Many would-be suburban homebuyers are looking to replace those conveniences with luxury homes that have first-class amenities like home gyms, swimming pools, media rooms, and the like.
More Bang for Your Buck
It's no secret that buying a home in a major metro area is pricey.
It only makes sense given the convenience of city living and the close proximity to high-end restaurants, shopping, arts, entertainment, and more.
As mentioned previously, many city dwellers are looking for more space. By moving into the suburbs, residents can get more space for a better price.
Find Your Perfect Luxury Home in Greater Phoenix
Are you looking for a luxury home in Paradise Valley, Scottsdale, or Phoenix that meets your evolving needs?
Get in touch with Thomas Osterman, the ultimate buyers agent. He can help you find the perfect property in this competitive market. Give him a call today at (602) 405-4052 to get started.
_________________________________
Work with Thomas Osterman, a veteran real estate agent helping luxury home buyers and sellers get the most for their investments. Call Thomas today at (602) 405-4052 and enjoy a more personalized real estate experience.
Keep Reading!