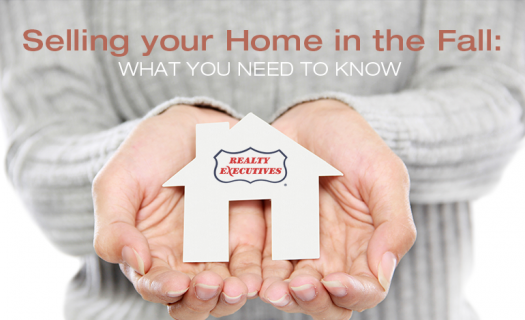 If you are considering selling your Phoenix-area home this fall, you are in luck. Phoenix, Scottsdale, Paradise Valley, and surrounding areas are in the midst of a major seller's market, and homes are getting snatched up quickly—and for top dollar.
While spring is typically when the housing market heats up, COVID-19 changed all of that. The market took a sharp dip this spring but has come roaring back. There are several reasons for the strong resurgence.
Demand For Homes Is Up
Many homeowners and renters alike have spent several months at home.
Homeowners have had a lot of time to evaluate what they do and don't like about their current homes.
A growing number of renters have decided that it is important to have a home of their own where they can spread out, work, do virtual schooling, and unwind.
And it isn't just locals—out of state buyers from California and other states are eyeing Arizona properties due to the state's economic and job growth forecasts, great weather, and business-friendly climate.
Interest Rates Are Hitting Record Lows
With several options for financing with low down payments, the opportunity is there for buyers at any budget.
Supply Is Low
The supply of homes for sale began to wane when the pandemic hit due to uncertainty and fear of the virus.
While the supply was already low pre-pandemic, this exacerbated the shortage.
As of now, inventory is still very low, making the competition for homebuyers high.
These three factors have led to multiple offers on homes, with bidding wars pushing the selling price well above the listing price.
Would-be purchasers are reporting frustration with the extremely short time frame they have to view a home before it is no longer available.
This uber-competitive environment is prompting buyers to do what they can to stand out from the competition, including getting pre-approval on a mortgage loan to expedite the selling process, offering to cover closing costs, and even putting in cash offers.
Clearly, if you are a seller, now is a great time to work with an expert Phoenix area real estate agent to sell your home for top dollar.
Tips for Arizona Home Buyers This Fall
You've successfully sold your home. That's great! Now what?
Unless you plan on renting, you will be entering the highly competitive pool of buyers to find your next home.
Here are some quick tips to help you edge out your competitors to purchase the home of your dreams:
Find a top Arizona buyer's agent with an intimate knowledge of the local market. Realtors with local experience and connections often know of properties coming onto the market before that information is widely available, giving you a leg up on the competition.
Pay cash for the home (if possible). This will put you in a strong position to get the home you want and may allow you to bypass the appraisal process, although it may not get you much of a discount in the current market.
If buying with cash isn't an option, try to come up with a large down payment. The size of your down payment, along with your debt-to-income ratio and credit score, will determine your mortgage options.
Get pre-approved for financing prior to putting an offer on a home. The preapproval process will help you understand how much home you can afford and will give you the opportunity to shop for the best lending offers. It will also help the buying process go more quickly.
Be flexible. Since the pandemic hit this past spring, the buying process may look slightly different than you are used to. For example, you may have to view occupied homes by video instead of in person. You may not be able to be present during the home inspection. There could be other COVID-19 related clauses or restrictions in your area that change the way the home buying process works. Talk to your realtor about what you can expect ahead of time so you don't run into surprises during an already stressful period.
Prepare to act quickly. With such a tight supply, know what you are willing to compromise ahead of time so when an opportunity presents itself, you can make a quick decision on whether to make an offer on a property.
Have a backup plan. Understand that it could take a little time to find your dream home. Make plans for where you will live in advance so you have a place to go as you transition from your old home to your new one. Whether it is a short-term rental, a long-term rental, a "rent back" agreement with the buyer, or setting up camp at a friend or family member's house, nail down an alternate housing arrangement as soon as possible.
Do you need help buying or selling a luxury home in Phoenix, Scottsdale, or Paradise Valley?
Get in touch with Thomas Osterman today.
With almost two decades of experience in the local luxury housing market, he has the connections and know-how to help you sell your home and purchase the home of your dreams in this competitive market.
---
Are you looking at selling your home? Work with a highly experienced real estate agent that has been helping luxury home sellers get the most for their investments for decades! Call Thomas today at (602) 405-4052 and enjoy a more personalized real estate experience.
Keep Reading!