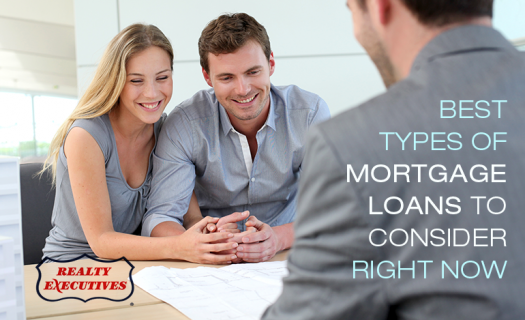 Like many other parts of the country, the Phoenix, Scottsdale, and Paradise Valley housing markets are in a buyer frenzy of sorts.
With the high demand for housing, mortgage lenders have been dealing with mortgage applications that are double and even triple the workload they had experienced just a year ago.
This demand, coupled with some of the lowest mortgage rates in five decades, has lenders busy and buyers waiting longer than usual for approved financing.
As a buyer, there are a couple of things you can do to help the buying process go more smoothly.
First, choose a top realtor to help you compete in this market.
Second, secure financing prior to putting an offer on a house.
With so many mortgage loans available, deciding what type of mortgage loan to apply for can seem daunting.
Before you apply for a mortgage loan, you will want to gather the following information:
The amount you have for a down payment
What your credit score is
Once you have answers to the three points above, you can determine which types of mortgage loan will work best for you.
To help clear things up, here are the best types of mortgage loans available today:
Conventional Mortgages
A conventional mortgage is one that is not insured by the federal government. It can be either a conforming or a non-conforming loan.
A conforming loan has limits that fall within the guidelines for Freddie Mac or Fannie Mae—the government-sponsored enterprises that back the majority of U.S. mortgages.
Non-conforming loans are mortgage loans whose amounts fall outside of guidelines for conforming loans. Jumbo loans (large mortgages) account for many non-conforming loans.
Lenders generally require private mortgage insurance (PMI) for these types of loans when the down payment is less than 20 percent of the purchase price.
Benefits of Conventional Mortgages
Conventional mortgages are a great choice for the purchase of a primary or secondary home or an investment property. You can put as little as three percent down on these loans. Borrowing costs are typically lower than other mortgage types, even if the interest rates are a bit higher. You can cancel the PMI after you reach 20 percent equity.
Downsides of Conventional Mortgages
Conventional loans require a good deal of documentation to verify loan worthiness. You generally need to have a 620 or higher FICO score and a debt-to-income ratio of 45-50 percent. You will pay PMI if your down payment is less than 20 percent.
Jumbo Mortgage Loans
As mentioned earlier, jumbo loans are conventional loans that are too large to be conforming loans because they exceed federal loan limits.
Benefits of Jumbo Mortgages
Jumbo loans allow you to borrow more money to obtain a more expensive home while offering interest rates that are in line with other conventional loans.
Downsides of Jumbo Mortgages
Be prepared to provide a 10-20 percent down payment. You will typically need a 700 FICO score or higher and have a debt-to-income ratio of 45 percent or less. You will also need to show proof of ten percent of the loan amount in assets (cash or savings).
Fixed-Rate Mortgages
These mortgages have a set interest rate for the life of the loan, giving you a consistent monthly payment for the term of your loan.
Benefits of Fixed-Rate Mortgages
Fixed-rate loans offer fixed payments and interest for the life of the loan, making it easy for you to budget.
Downsides of Fixed-Rate Mortgages
Longer-term loans generally require you to pay more interest and it will take you longer to build equity. Also, interest rates are often higher than those on adjustable-rate mortgages.
Adjustable-Rate Mortgages (ARMs)
As the name implies, adjustable-rate mortgages have interest rates that fluctuate with the market. Often, there will be a low fixed interest rate for the first few years of the loan, and after that, the rate will adjust. When considering this type of loan, look for one with a cap on the rate increases so you do not end up with a payment you can't afford.
Benefits of Adjustable-Rate Mortgages
Adjustable-rate mortgages typically start with a lower fixed rate for a set number of years, which can save you money on interest.
Downsides of Adjustable-Rate Mortgages
Rates can rise to the point where your monthly mortgage payment is no longer affordable. Additionally, if home values fall, it can be a challenge to sell your home or refinance.
Government-Insured Mortgages
While the government does not directly provide mortgage loans, it does ensure certain types of loans to help people become homeowners. These loans include FHA loans (first-time homebuyer), VA loans (Veterans Affairs), and USDA loans (US Department of Agriculture).
Benefits of Government-Insured Mortgages
These federally-backed loans help individuals who don't qualify for a conventional loan. The credit and down payment requirements are more relaxed, and loans are available for first-time buyers as well as those who have owned a home.
Downsides of Government-Insured Mortgages
The borrower will have higher borrowing costs, a mandatory mortgage insurance premium (that cannot be canceled in some cases), and will have to provide a good deal of documentation to prove eligibility.
Finding the Best Type of Mortgage for Your Next Arizona Property
The best type of mortgage for you will depend on your individual situation. We recommend that you consult with an experienced Phoenix realtor to find trusted mortgage lenders in your area.
If you are looking to purchase property in Phoenix, Scottsdale, and Paradise Valley, get in touch with Thomas Osterman! With nearly two decades of residential real estate experience, he can help you find the luxury home of your dreams.
_________________________________
Are you looking at purchasing a new home? Work with a real estate agent that has been helping luxury home buyers and sellers get the most for their investments for decades! Call Thomas today at (602) 405-4052 and enjoy a more personalized real estate experience.
Keep Reading!